Install Audio Plugins (Windows)
Applicable Products

A.O.M. Audio Plug-ins version 1.15.3 or later

Last Updated

2023-05-06
1. Download Plugins Installer from download page
2. Install Wizard
2.1 Run install wizard
Double-click downloaded installer.
2.2 Permit administrator privilege
Answer yes in UAC dialog.
2.3 Installer start page
Installer will do:
Uninstall older version of A.O.M. Audio Plug-ins
Install Visual C++ Redistributable
Install A.O.M. Audio Plug-ins
Individual plugins can be selected at "2.7 Select components to be installed" page.
2.4 Install progression window
There is no user operation in this page.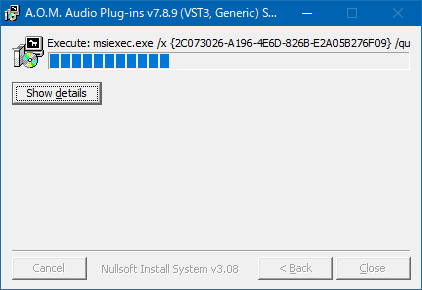 2.5 Install wizard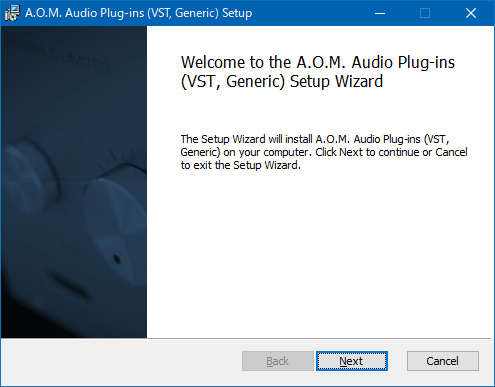 2.6 Accept End-User License Agreement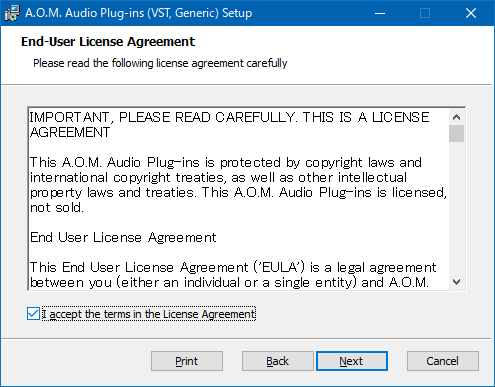 2.7 Select plugins to be installed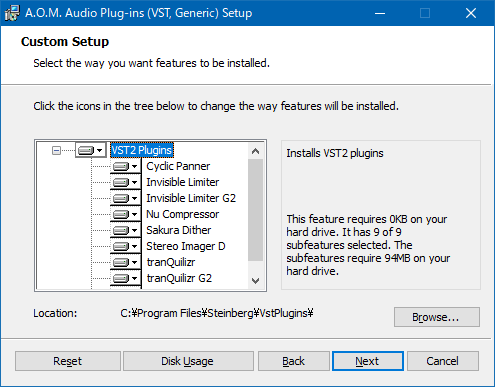 VST2 installation path can be set here. Select "VST2 Plugins" menu item in tree view, then click "Browse" button to select VST2 folder.
2.8 Confirm Installation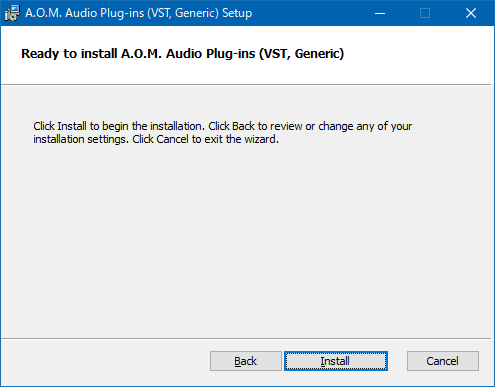 2.9 Installation finished